If you have ever gone through a floor removal or replacement, you know it can traditionally be a grueling process. At Speedy Floor Removal, it's our job to make your experience with floor removal dust-free and hassle-free! This month, we're walking you through a dustless floor removal job, from start to finish, so you know exactly what you can expect from our licensed and professional employees.
Our team of professionals arrives on time.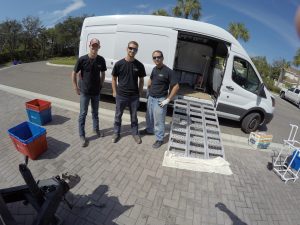 Punctuality is a given. We will arrive on time at your house or business with all the equipment we need to get the job done, from start to finish. (No need to worry about trucks or machines coming in and out of your neighborhood all day.) Our team is licensed, insured, and highly trained so that you can be certain your floors are in good hands. Our top priority is that you always feel comfortable with us in your home.
We get right to work.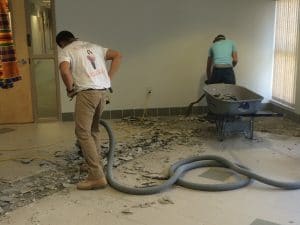 We respect your time and space. Our team always consults with the home or business owners to attend to their needs and requests,