Home renovations can be a headache. Carpet removal can be an especially big hassle as carpet is cumbersome, heavy, and can upset the air with dust and other allergens. DIY projects that require you to remove old carpet often take time and can be hard on your back and joints, causing lasting pain. Speedy Floor Removal can save you time, pain, and mess with our latest technology and specialized process.
To learn more about our carpet removal services in North Central Florida, give us a call today!
How We Remove Carpet
With our special HEPA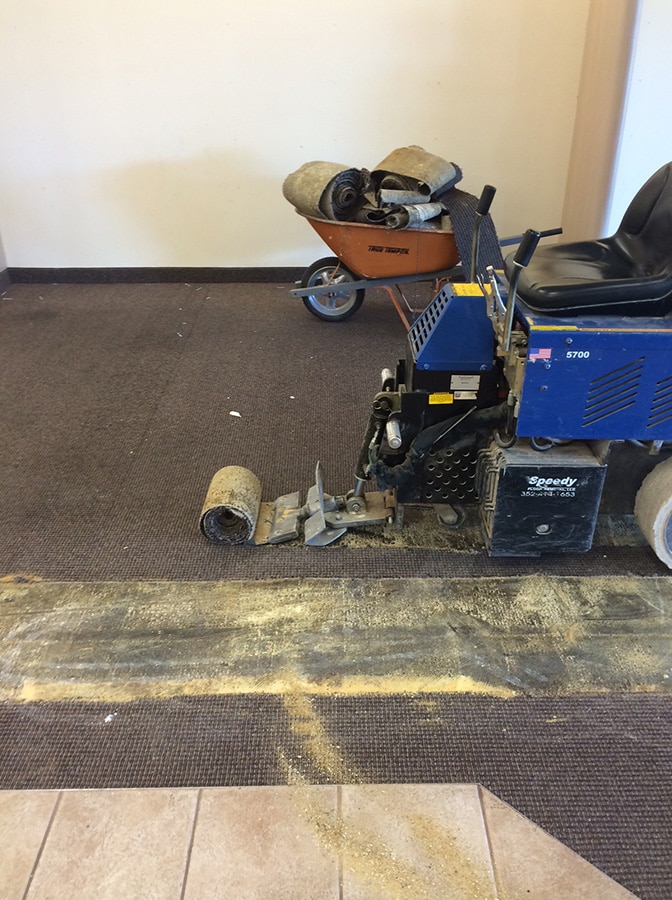 cleaners that help purify your air, along with our patented floor removal technology, we remove your carpet and keep your home virtually dustless. This helps prevent mess and ensures your family and friends who suffer from allergies or asthma are safe. We collect the dust instead of letting it infect your air and home, which can take months to clean.
When we come to your home you can expect us to:
Clean the general area to preemptively fight dust
Take measures to protect your walls and furniture that cannot be removed
Remove your carpet and carpet padding
Dispose of any waste in a responsible fashion
Work to ensure that the subfloor and walls are not damaged in the process
Remove 100% of glue or thin set
Ensure your home is ready for the installation of your new floor
We offer a variety of floor and carpet removal packages to best serve your needs from Gainesville, Jacksonville, and everywhere in between. We'd love to be a part of your home renovation and help give you the home you've always imagined.
Speedy Floor Removal – Changing Your Home Renovation Experience
"I called this morning, they had a crew out in just a few hours, and they quickly (& completely) removed carpet in 3 rooms. The workers were very nice and polite too." – Amber E.
We are committed to exceptional customer service and using cutting-edge technology to ensure a safer and more efficient floor removal service for everyone involved. Our teams are specially trained in our patented dustless removal tools and are held to the highest standard of professionalism. Experienced in both commercial and residential projects, Speedy Floor Removal will remove your carpet safely and quickly. For more detailed information please contact us or check out the different packages we offer.