Before you install new flooring in your home or business, preparing your surface is crucial for long-lasting flooring. At Speedy Floor Removal, we prepare your home for any type of flooring you are installing. Whether you are installing new tile or new hardwood floors, prepping your old surface is key to a smooth and polished finish.
Speedy Floor Removal removes epoxy, glue, oils, dust, and more in order for your flooring to look its best. We use the industry's most advanced equipment to ensure all materials are removed and your surface is left smooth. To learn more about our surface preparation services, call Speedy Floor Removal today.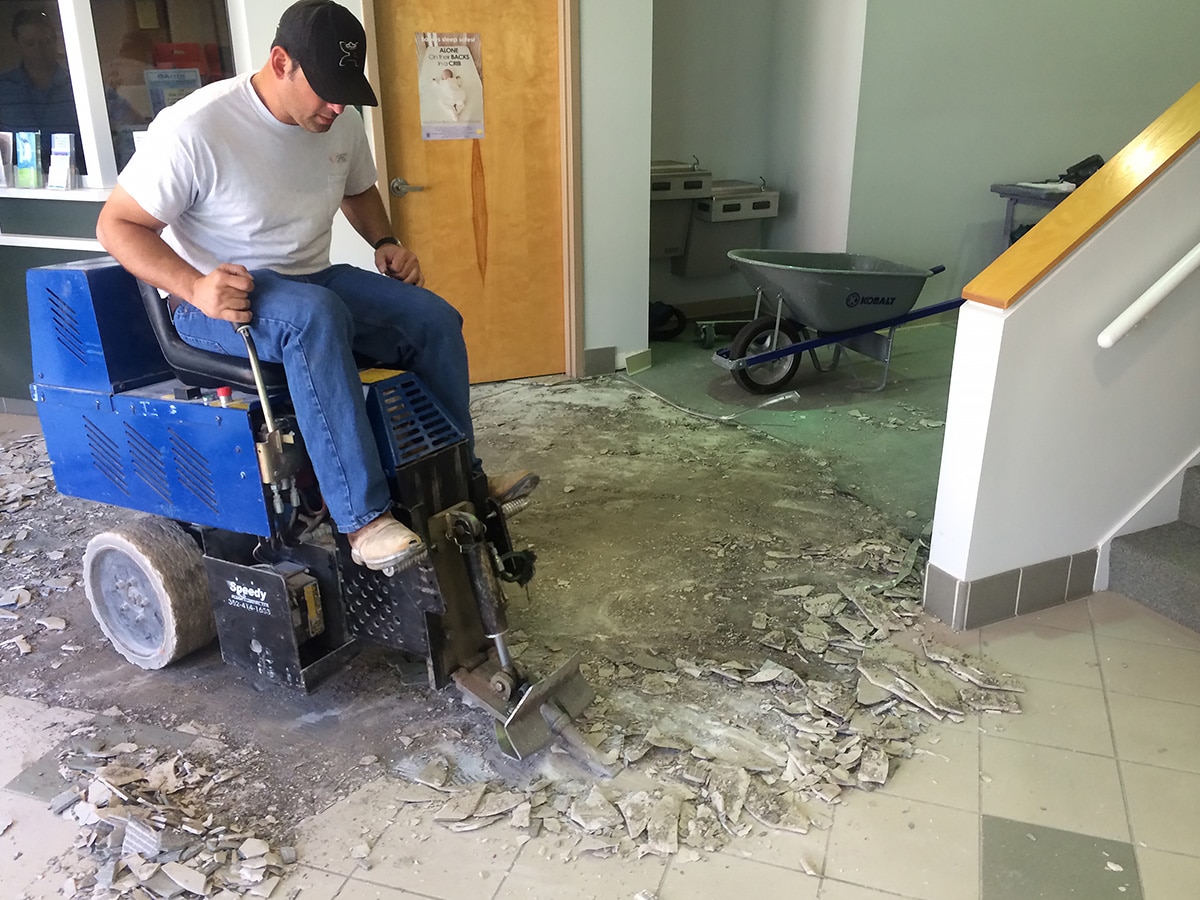 Importance of Floor Preparation
Once the old flooring is removed, you are left with glue and other coatings from the previous flooring. To the naked eye, this coating can be difficult to see. However, if the new floor coating is poured on top of the old coating, this causes un-level and uneven floors. Floor preparation prevents new flooring from laying uneven and is done in homes, garages, businesses, and more.
Surface Preparation Technique
Speedy Floor Removal uses top of the line grinders to remove just about any surface sealer, including thin set sealers, epoxy, polymer, and more.  Our machinery's capabilities involve removing some of the thinnest coatings to ensure the concrete is intact. These grinders pull up materials that have set into the pores of the concrete to ensure every bit of sealant is removed. Then, our machinery will grind and smooth the surface in order to prepare for the new sealant.
"Their crew did a great job. Just had our tile removed today and no dust was left behind. I would definitely recommend Speedy Floor Removal." – EJ M.
About Speedy Floor Removal
Speedy Floor Removal is Florida's most trusted floor removal and surface preparation company. For years, our team and equipment have been providing dustless floor removal and preparing home and business owners for new flooring. We proudly serve North Central Florida, including Gainesville, Jacksonville, Lake City, and anywhere in between.
Ready to get a quote for your next project? If you're looking for more information on floor preparation, give us a call or contact us online.