Tile flooring is a popular choice for flooring because it's built to last and comes in a variety of shapes, colors, and sizes to fit your taste. Having so many tile options to choose from can overwhelm homeowners. Between styles, finishes, and sizes, it can be hard to pinpoint the right tile for your home.
Different Sized Tiles for Different Tastes
While we can't recommend one style of tile over another, we can offer guidance when it comes to which tile size is right for your specific space. We've broken it down into two broad classifications of tile sizes: large and small.
Large Tiles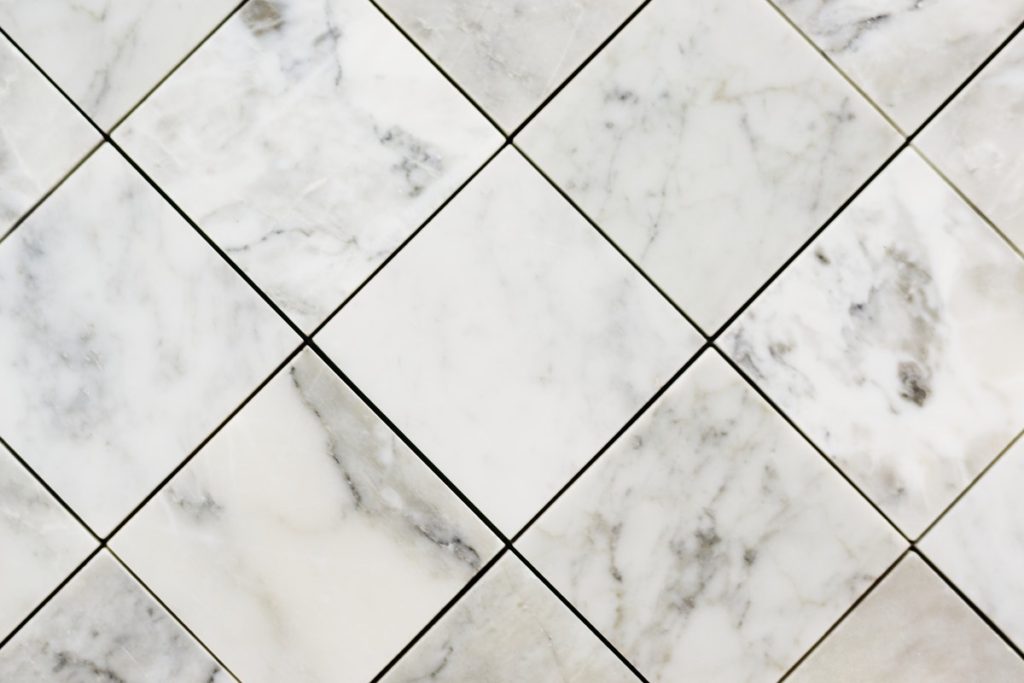 Tiles that are 8"x8" or bigger are classified as large floor tiles. These tiles make a big statement in your home and come with added benefits including:
Expand a Room: Large tiles actually make your smaller room feel much larger than it actually is. This is because there are fewer grout lines in your floor, therefore visually expanding the room without having to knock down any walls. This is ideal for small bathrooms, powder rooms, foyers, or any other areas that are smaller than your liking.
Easier to Maintain: Fewer grout lines mean less time spent scrubbing your floors. Tile is easier to maintain than most flooring options, but it takes a little more elbow grease to keep tile grout looking clean. With large tiles, you have more tile surface area than more grout lines to clean.
Modern and Minimalist Feel: Large tiles are popular in modern homes because of their clean lines and simplicity. Opting for large dark tiles gives your space a smooth finish and minimalist look.
Small Tiles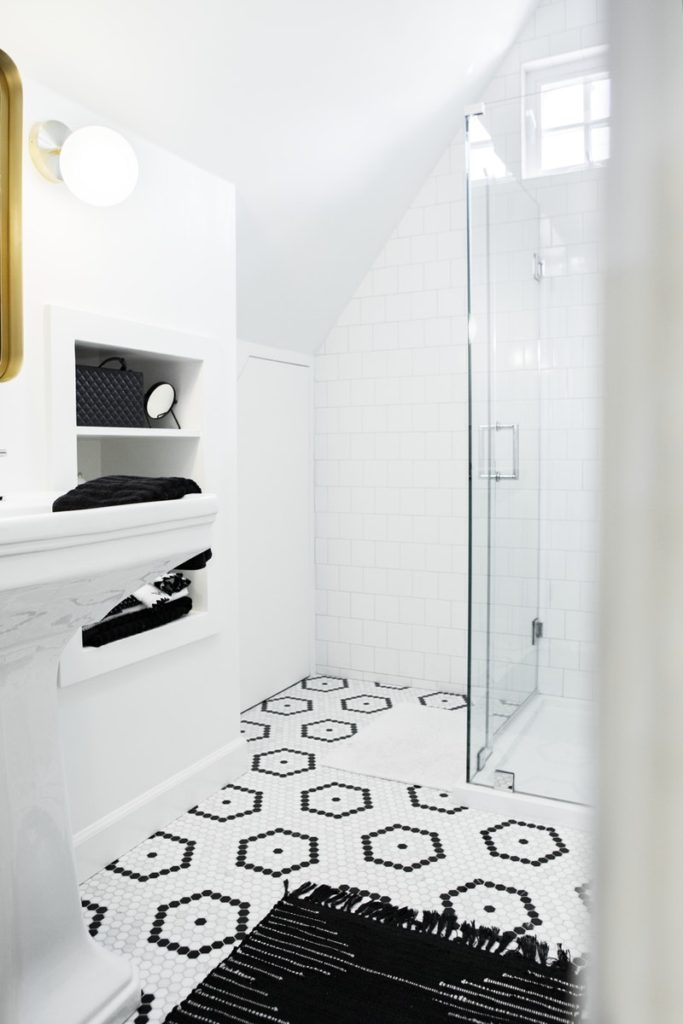 Small tiles can be the best choice for a variety of rooms in your home, including small rooms. These tiles, just like large tiles, can add value when upgrading your floors.
Mosaic Tiles: Small tiles are most associated with mosaic style layouts. Mosaic tiles can be as large as 2" or as small as 0.5" and are great for smaller areas of your home, such as a half-bath because they create a seamless floor. When you add a mosaic design, you add a beautiful and mesmerizing aspect of the space that in turn, adds value to your home.
Cozy Feeling: Small tiles also emulate a cozy and comfortable feeling to a room. A small bathroom can feel more inviting or a breakfast nook can feel like the perfect spot to enjoy a meal in your home. If you want an area to be more inviting, choose smaller tiles to create an intimate setting.
More Flexible Installation: Lastly, installation in tricky areas of your home is easier when you choose a small tile. You won't have to cut down or trim your tiles as often to overcome obstacles. With large tiles, you'll have to make adjustments to fit. Small tiles offer more flexible installation and a seamless look once completed.
How to Choose a Tile Size for Your Space
The process for making your final decision on tile size is a simple one to follow:
Measure the space(s) where new tile flooring will be installed. – This includes accounting for any obstacles in your home. For example, bathrooms have toilets and showers while kitchens contain many appliances.
Decide on color, shape, and texture. – Tiles can come in a variety of options. Before you decide on the right size, you'll need to understand the overall look and feel of your new space. A modern master bathroom aiming for a minimalist look may fair better with large, gray tiles. Meanwhile, small clean white tiles are better suited for a narrow bathroom.
Pick your tile size. – After considering how big your space is and what your needs are, you can decide on the right tile size for your new flooring.
Prep Your Home for New Floors with Speedy
Before any new floor installation project, you'll need to remove your old flooring. Count on the floor removal experts at Speedy Floor Removal to take care of removing your old tile, carpet, or hardwood floors. We create a clean and smooth surface for your new tile floor to be installed upon.
Contact us in one of our locations around the state of Florida to receive a free project estimate.