Whether you have a large restaurant or a small office, choosing flooring for your commercial space takes hours of research and planning. Different areas of your workspace will call for different flooring needs, such as durability or water resistance. We're here to help you decide which flooring will serve your business best depending on a variety of factors.
How to Pick Flooring for Your Office and Commercial Space
Before we break down the best commercial flooring options, we first need to discuss the different aspects of flooring you need to consider. Just like when you choose to install flooring into your home, you'll need to consider a few different things before you make your final decision.
Criteria for Floor Selection
Room Use: You'll first need to decide on the different areas of your business that will call for different flooring needs. For example, lobbies will have different needs than a commercial kitchen.
Level of Traffic: You should also consider how much traffic these floors will receive. A conference room won't require as durable of a surface compared to the front waiting room where everyone will have to walk through.
Look and Feel: Next, the flooring you choose should match the rest of your office decor. A modern corporate office will call for different flooring than a cozy coffee shop. Consider the look you want to achieve before selecting the perfect flooring compliment.
Level of Maintenance: Lastly, you'll want to consider how much time you want to invest in maintaining the flooring. Hardwood will look beautiful in your office space but will need to be treated more often than laminate flooring.
Best Flooring Options Based on Your Commercial Space
Now that you understand the criteria to consider for your new commercial flooring, you can see which options are better suited for the different areas of your business.
Lobby or Reception Area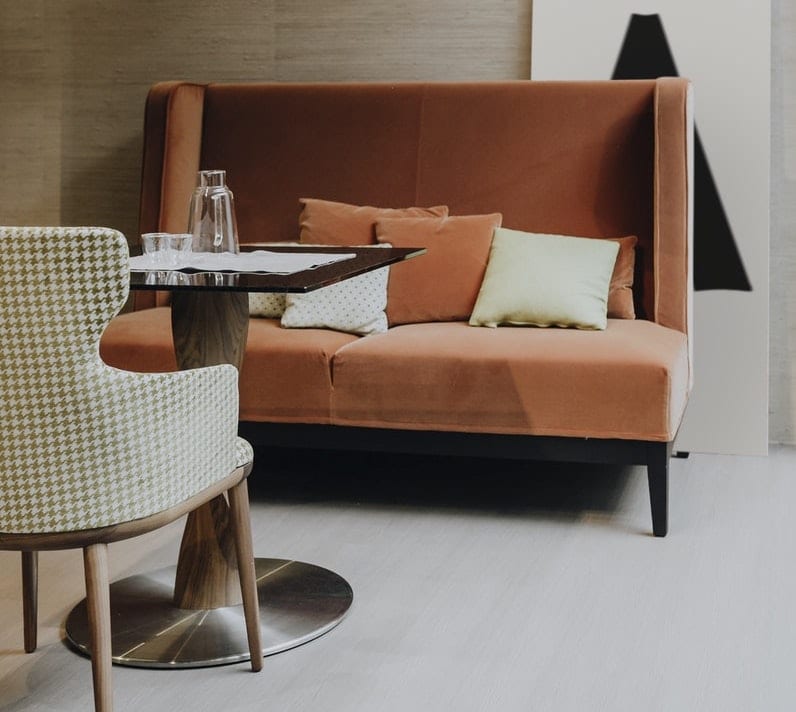 Most businesses feature a front area known as the lobby or reception area. This is most likely detached from the rest of your commercial space but should be inviting to potential customers and clients as they first enter your commercial space. You'll want a durable flooring option because of the amount of traffic this area will receive daily.
The best option for an aesthetically pleasing and durable floor would be choosing tile or laminate floors. Both of these options are extremely durable and compliment the feel of your space. Tile comes in a variety of options and can withstand the amount of coming-and-going your lobby will receive. Laminate is also a great option because it is scratch-resistant and a cost-effective equivalent to hardwood floors.
Conference Room and Other Meeting Spaces
Your business might include a conference room and other meeting spaces for important presentations or internal discussions. These spaces won't receive as much high traffic compared to other areas of your commercial space. You can opt for a more impressive flooring option that doesn't require the durability needed for your lobby.
These floors will likely be more geared towards impressing potential clients, therefore you can choose hardwood floors or higher-end carpets. Both of these options are bound to wow everyone that enters your meeting space.
Open Office Area
The inner workings of your business will occur either in an open office space, cubicles, or individual offices. You'll need flooring that can support moderate levels of traffic, but also should reduce noise levels. No one wants to work in an environment when the sounds of footsteps can constantly be heard!
Carpet is one of the best choices for these large areas due to their noise-canceling feature. Plus, it's more cost-effective to install carpet in the largest part of your business and carpet can come in a multitude of styles to match your commercial space's look.
Restaurants and Food Service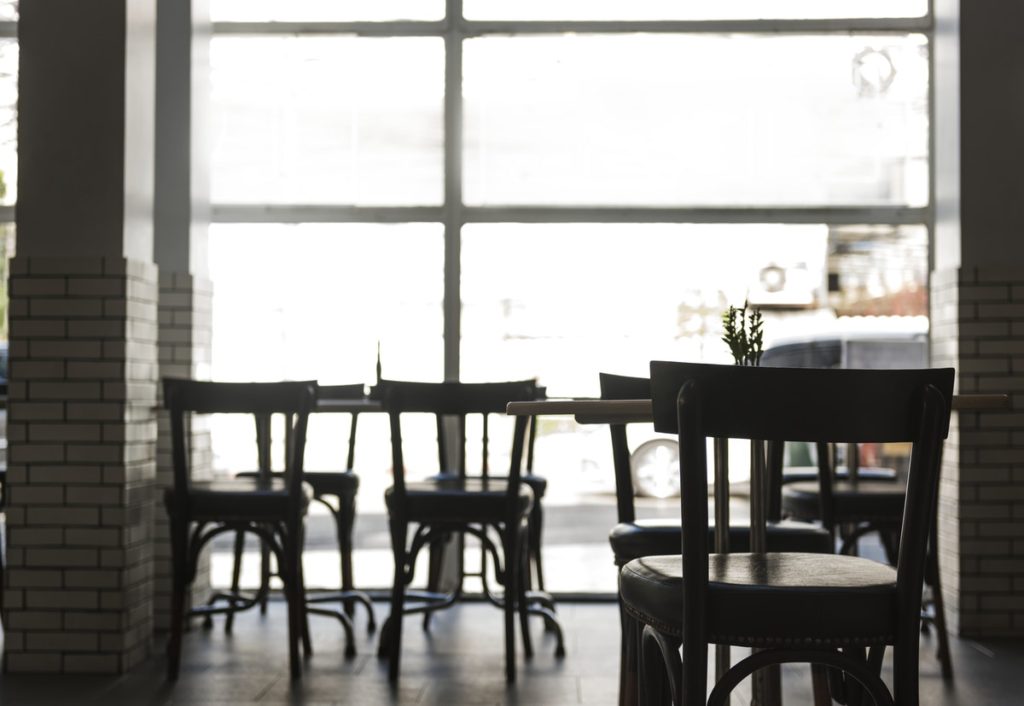 As a more specific type of business, restaurants require different needs from their flooring. You'll have two main areas to think of in a food service business: the dining area and the kitchen. In the dining area, you'll want durability that also matches the overall aesthetic of your establishment. Tile is great, but be warned. One dropped plate can lead to cracks in your tile floor. We recommend choosing laminate flooring instead. It's at a competitive price-point, durable, long-lasting, and comes in a variety of styles.
In the kitchen, choose either ceramic tile or vinyl flooring. These are both durable and water-resistant options to keep your kitchen staff efficient and protected.
Commercial Floor Removal in North & Central Florida
If you are renovating an office space for your business, trust Speedy Floor Removal to remove the old flooring to create a smooth surface that is ready for your new flooring. Your floor should support you and your customers. Choosing to hire our floor removal experts ensures that your new flooring will last for years to come! View our service areas and request a project estimate in just minutes.