Five Ways to Protect Your Hardwood Floors from UV Rays
Direct sunlight and hardwood floors can potentially face an ugly problem; fading. If you have ever moved a rug or piece of furniture after an extended period of time, you may have noticed the area that was being covered up is a different shade than the wood surrounding it. The loss of color in your hardwood floors is a result of the big three: UV rays, heat, and moisture.
Unfortunately, the problem doesn't have a single solution. There are also some questions that arise. Why is it that your hardwood floor is two different colors? Better yet, what can be done to preserve the color of the beautiful natural wood? We have compiled the top five ways to protect your hardwood floors from the harmful UV rays.
What Causes Hardwood Floor Fading?
When hardwood floors are exposed to the sun over a period of time, they tend to fade, bleach, or darken—depending on the type of wood. What many people don't realize is that hardwood floors are sensitive to sunlight. However, the type of wood is not the only factor in the discoloration of your floor; the finish on the floor also plays a factor in how the wood reacts to sunlight.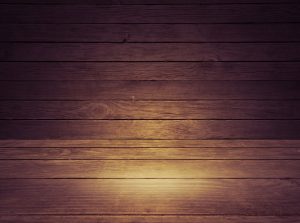 UV rays from the sun react with the finish and slowly turn your hardwood floors lighter or darker. Your hardwood floors react with the sunlight the same way our skin reacts to sun exposure. Exposure to sunlight causes many different reactions to various types of skin. UV rays cause some people to tan quickly, whereas others will burn. Sunblock work similarly to wood protection in that it helps keep UV rays and sunlight from direct exposure of your skin. It plays a huge part in helping to minimize the skin's reaction to the sun and UV rays. However, like the finish on wood, sunblock doesn't last forever and tends to break down and wear off over time.
Five Ways to Protect Your Hardwood Floors from UV Rays
As we stated before, dealing with the issue of fading and discoloration of your hardwood floors doesn't have a single solution fix. However, it doesn't have to be timely and costly either. There a few small things that you can do to help reduce the sunlight exposure your hardwood floors receive.
1.   Rearranging Furniture and Area Rugs

Now and then, walk around your home and move things around. Find the furniture and area rugs in your home that are in the direct path of the sunlight and rearrange them. Moving things around allows the sunlight to hit areas of your home that are shaded, which in turn gives it even sunlight year round. If there are pieces of furniture that you cannot move, at least try and remove area rugs—or avoid putting furniture in direct sunlight.
2.   Window Covering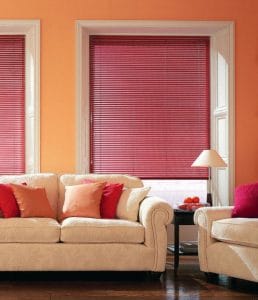 Installing curtains and blinds are simple ways to prevent sunlight from hitting your floor. Keeping the windows shaded from the light keeps the sunlight and UV rays from shining down on your hardwood floors and fading them. It is a quick and easy defense against the harmful rays. If closing your blinds isn't ideal, you can always angle the blinds to let sunlight in at an upwards fashion onto the walls and ceilings—opposed to directly onto your floors.
3.   Tint
Window tint can be costly, but highly rewarding in the fight against sunlight and UV rays. Tinting your windows helps cut down on the amount of sunlight and UV rays in your home without completely staying in the dark. Just like with car tint, there are different percentages of tint for your home. This gives you the options of allowing variable sunlight levels inside of your home.
4.   Awnings
An awning or overhang is a secondary covering that attaches to the exterior of the wall of your home. Awnings are a great way to help reduce the sun's rays from coming through your window and deteriorating your hardwood floors. A typical awning is made up of canvas, cotton, or vinyl fabric. You also can see versions that are aluminum, iron, or steel too. Most likely you will see awnings on commercial buildings or restaurants because they are broad enough to cover a substantial area. Awnings also give you the options to have them retractable or stationary. Though they are not the most attractive, they do help keep your floors stay in their original state.
5.   Low Emissivity Glass
Low emissivity glass window coatings (Low-E), is a microscopically thin, transparent coating. This coating is thinner than human hair—which reflects long-wave infrared heat. It is a highly reflective material that shifts heat or light energy away by air movement or re-radiation. This isn't something that you can just spray on your existing windows. This option is perfect for people who are looking to replace their old windows with the most up-to-date, go Green windows. These windows are ideal for reducing not only the amount of UV light that comes into your home but also helps you save on your energy bill as well. Though this is the costliest investment on this list, it works wonders on the protection of your hardwood floors.
Floors Already Faded?
Let's say that you have already attempted to do everything we have stated on our list—what now? Unfortunately, there isn't much that can be done once your hardwood floors have been discolored. If your floors are too far gone and too faded, you may have to refinish or remove your hardwood floors. However, if your floors aren't too far gone and the fading isn't too noticeable—we highly suggest that you take our advice from the list above and start protecting your hardwood floors today.
How Speedy Floor Removal Can Help
Speedy Floor Removal in North Central Florida is the most trusted source for floor removal and surface preparation services. If your floors are severely faded, and you have decided to remove your old flooring and install new flooring, make sure to call Speedy Floor Removal for our professional experience. We guarantee that our virtually dustless floor removal process ensures the proper and healthy removal of your old flooring. Before you install a new floor, make sure to contact Speedy Floor Removal for a free estimate!