We Offer Tile, Carpet, and Hardwood Flooring Removal
Whether you are looking to remove flooring in your home or in your office space, Speedy Floor Removal is here to help! Our floor removal services include tile, carpet and hardwood flooring. Our team will expertly and quickly remove your floor without damaging the subfloor. We take the time to make all the necessary preparations to make sure no damage comes to your home or office.
Our process includes:
General cleaning to remove dust
Protection of surrounding furniture, cabinets, walls, and flooring that isn't going to be removed
Cutting transitions between different types of flooring
Safe removal of all waste
Correctly removing floors with no damage to the subfloor
100% removal of glue or thin set
Preparation for your home or office for the installation of new flooring after we leave
CALL US AT (386) 227-5837!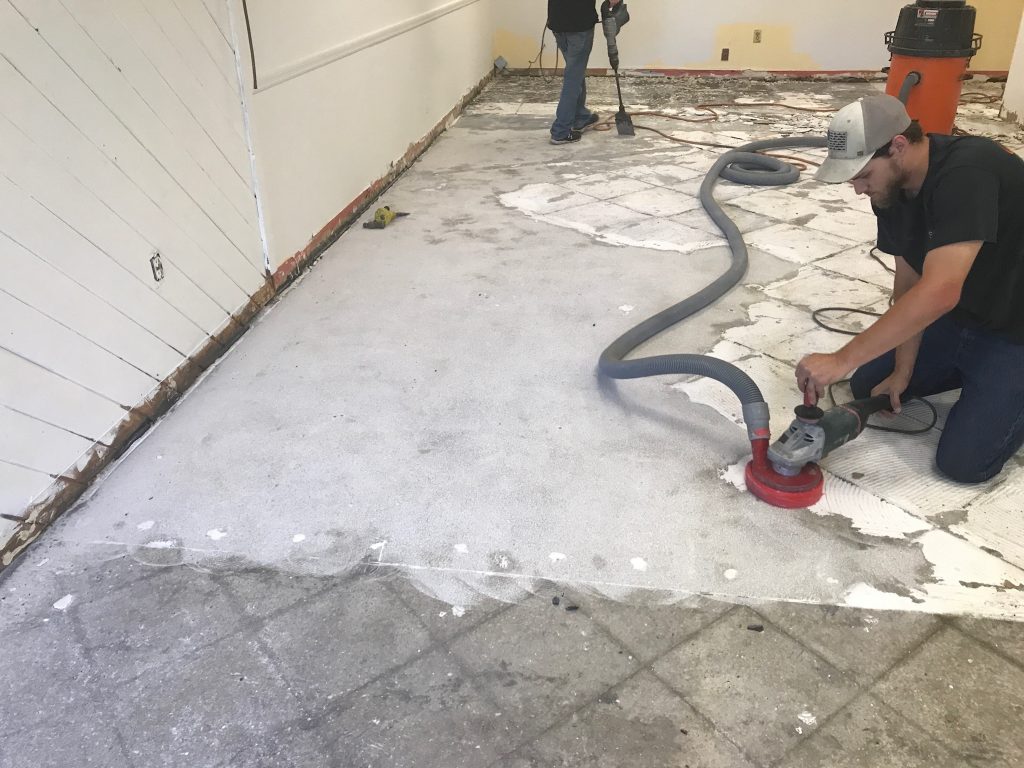 Our Virtually Dustless Process
We hold ourselves to a dust-free guarantee on each and every project we work on. Speedy Floor Removal uses HEPA Certified Air Cleaners that capture dust so small that it can't be seen by the eye. Floor removal produces almost one pound of dust per square foot, but with Speedy Floor Removal, we guarantee none of that will have a chance to stay in your home.
We stand behind our virtually dustless process and if there is dust in your home after we leave, we'll pay for your cleaning bill!
Trust the Daytona Beach Floor Removal Experts
Speedy Floor Removal is ready to serve Daytona Beach residents and the surrounding areas. Whether you are looking to remove your home's flooring or the flooring in your office, contact us today or request a free estimate. We look forward to working with you!
Request an Estimate in Daytona Beach